CLOSING TIME
Short Film Screenplay
By Dale Foster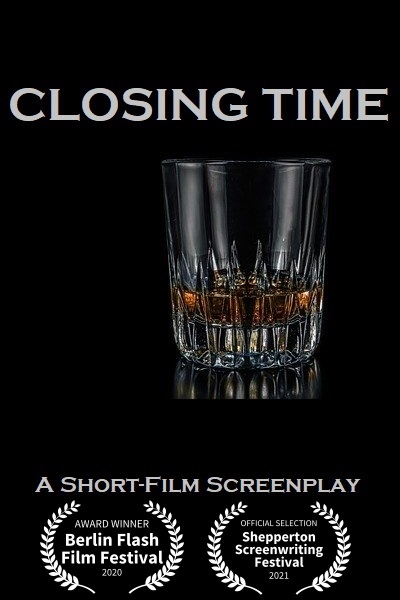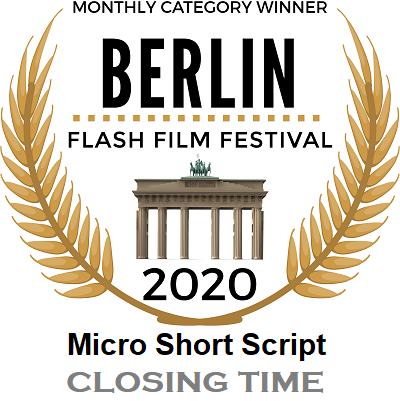 Synopsis
How can a man make sense of something so illogical? The answer was always a question - Why? It was a woman, of course. Not just any woman. A woman whose beauty makes men gasp when she enters a room, and keeps them entranced as she glides across the floor, triggering a primal male impulse that renders them unable to turn away, either out of attraction or fear. Her body entices them to believe for a moment that true unabated sensuality does exist, and everything else is second-rate. He knew the consequences of failure, of one false step. He thought he could handle it. He was wrong.
Awards
Micro Short Script Award for August 2020 -
Berlin Flash Film Festival
Official Selection - Shepperton Screenwriting Festival, 2021
Writer
Dale Foster
Dale Foster is an award winning author, screenwriter, and producer. His one-act play, Revelation, Alabama won 1st place in the Alabama Writer's Conclave Writing Competition. He founded the Mobile, Alabama Area Screenwriters Group and served as Screenwriting Instructor for the Department of Special Courses at the University of South Alabama and at the Mobile Area Film and Television Arts Center. He was producer, writer, and talent for the Alabama Public Television show Books This Week and the Bay Books Television News Series for BAY-TV. He also served as producer, writer, and talent for the Book Break Radio Series (WABB-AM) and had a credited roll in the feature film, Raw Justice (West Side Studios, Inc.). Mr. Foster studied screenwriting at Harvard University Summer School. His recent award winning short-film, Revelation, Alabama is the official selection for numerous film festivals in the United States. His recent short-script, Covidiot Killer is the official selection for seven film festivals to date.
Writer's Statement
When all else fails, it's CLOSING TIME.
Contact Us
For production and distribution inquiries, contact:
Email: info@cierragroup.org
Social Media
IMDb - Dale Foster
#closingtimescript @closingtimescript
Press Kit

Copyright © 2023 Cierra Group, Inc., a non-profit 501(c)(3) corporation